Recently Microsoft's Team Dakota opened the beta for Project Spark on the Xbox One to everyone. Project Spark is a simple, yet powerful way to create games, or just see your stories come to life in your own worlds. You can share your creations with other members of the community. See what other creators did and play their worlds and games.
Not all game creation tools are created equal. From Unreal, CryEngine and Havok, to GameMaker, Construct 2, to CreateJS, MonoGame, and everything in between, there is a tool for everyone. Project Spark is a tool that will fit may creators needs. It offers a simple creation interface, while still providing a large amount of flexibility in designing your game. While you won't be able to drop into your favorite programming language to wrap everything up, you do get an abundant set of logic components to build upon.
The Project Spark Beta for Xbox One is a preview of the final game. If you dream of creating your own games and love to build your own stories, Project Spark provides a powerful creation engine that unlocks world building through intuitive sculpting tools to shape and paint a new world, as well as a simple yet incredibly powerful visual programming language to make anything happen.
You can purchase content packs using Spark Tokens for new gameplay and building blocks for creation. Content can also be unlocked using Creation Credits, earned by creating, playing, and sharing games. Once acquired, all content will unlock across all available platforms.
Game Modes
Project Spark offers three different modes of play: Crossroads, Play and Create. Crossroads is a simple way to play and create at the same time. As you play the game, you are presented with different choices you need to make, your choice will generate a new part of the world.

Crossroads begins by asking you to make a couple of decisions about your worlds environment. Simple things like, How high is the water, and what time of day it is. Once your world is generated you then get to decide what type of game you would like to play, Attack, Defend or Adventure.
After that, all you need to do is select your character and start playing.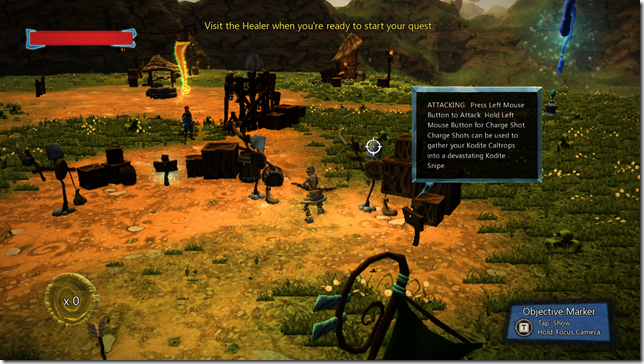 The world unfolds in front of you as you learn to play. The in-game tutorials teach you how to move, fight and defend yourself. As you play the game and complete quests, you are prompted to make decisions along the way, each choice leading to a new quest and more game play.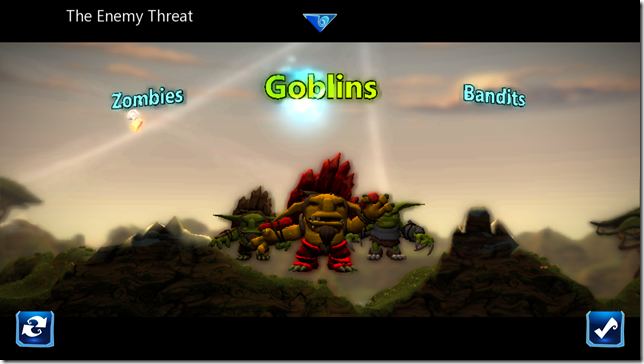 This screen shot comes from playing the adventure game. Right as you begin your quest, this prompt comes up for you to make a choice on what type of enemy will be invading! I don't want to give too much away, but choices like this continue to pop up and customize your game experience.

Play mode allows you to gain access to other creators worlds and games and play them! If you enjoy creating worlds, you'll love playing them even more. Play mode gives you a great opportunity to see what others are doing with Project Spark. It may even spark more creativity with yourself!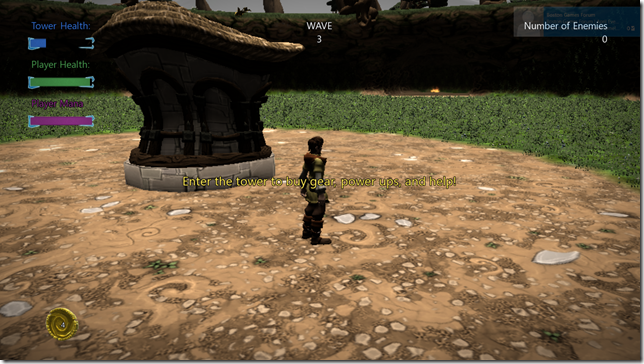 Finally Create mode allows you to bring your creations to life and share them with other creators and players. You can begin creating your world from scratch, or by using the World Wizard, or even by starting from Crossroads and customizing it from there.
Create mode works by allowing you to "paint" you world into existence. To add gameplay to your world you use "Brains" and Koding, both of which are a visual way of making things happen in Project Spark.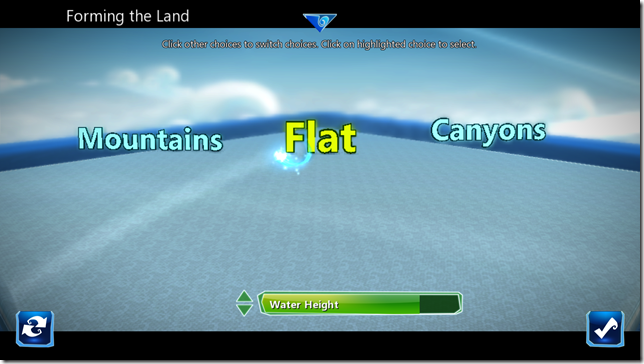 As with Crossroads the World Builder offers you a few choices to get started.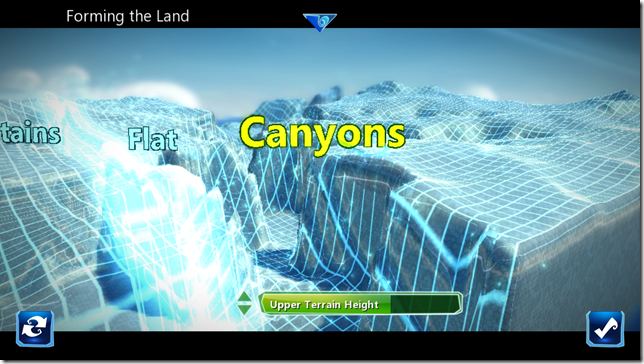 You get to customize each choice before committing to it. As you change difference options, the world will rebuild itself right before your eyes. No more waiting until the end before you get to see what you are building.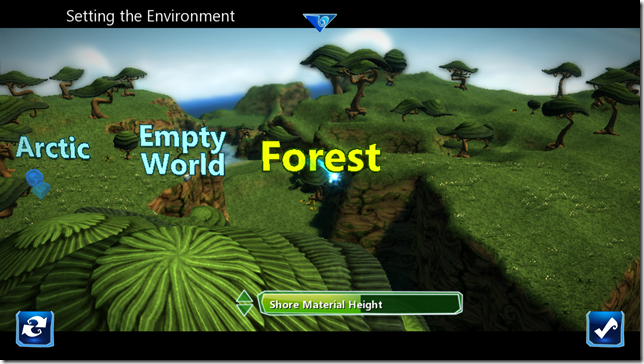 Once you've laid out the foundation of your world, you can then decide what it's going to look like. Lush green forests, Artic wasteland, or delay that decision until later and use the building tools to paint the world yourself.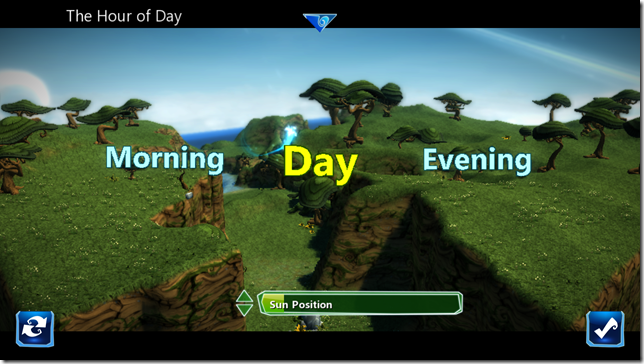 Set the ambiance…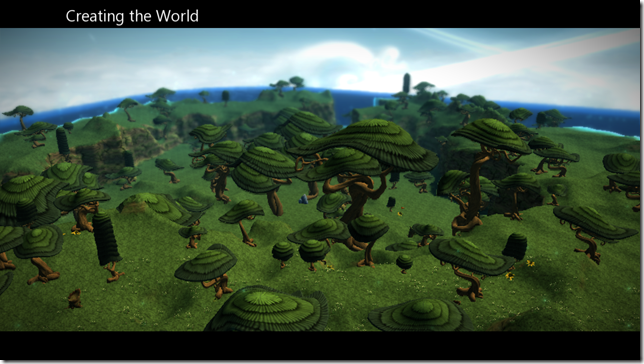 And your world is being generated. The next steps involve populating your newly created world.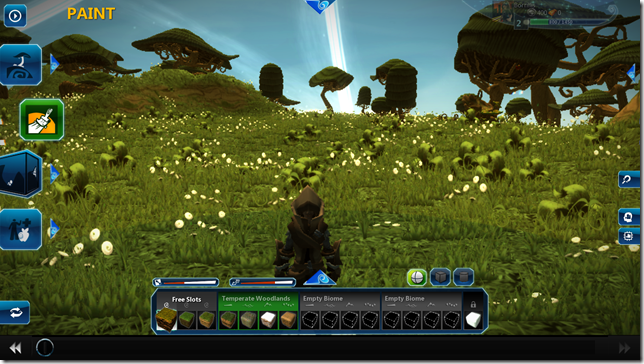 From here you can now edit the world and see your creation come to life! As you work in Project Spark, tips are offered along the way on how to work with either the tools, or the the coding environment
Where to go From Here
Project Spark is a very impressive tool for creating games. The community is already hard at work creating many different styles of games and pushing the limits to what can be accomplished. To learn more on how to create your own world, read the documentation or watch the tutorials.
Official Project Spark Instruction Manual
Tutorials
I can't wait to see what you create. Make sure you leave me a comment and let me know what you created so I can go play!