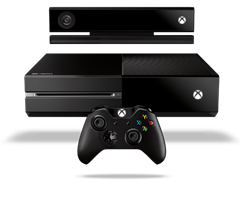 I, for one, as I know many others have, been waiting to hear from the Xbox Team at Microsoft the details for what the program for Indie Developers would look like on the Xbox One. Today at GamesCon, Xbox Vice President Phil Harrison announced details about the new program called Independent Developers @ XBOX ( ID@XBOX)
While Mark Whitten, has announced the Grand Plan, it seems that the Xbox team will be using an agile approach to achieving those goals. The new program will initially require a Xbox Development Kit, which each Registered Developer will receive 2 after being accepted into the program. The program will be curated by the Xbox team, which means that initially your application will be reviewed and may be denied. So this puts the program somewhere between the Xbox Live Arcade and Xbox Live Indie Games. Chris Charla will be heading up the program after being the Director of Portfolio for Xbox Live Arcade.
The short and sweet of the program as we know it so far:
Currently need a proven track record of delivering games to be accepted into the program
All ID@XBOX games will go through certification.
No charge to publish an update to your game and no limits on the number of updates
All (AAA and ID) games to be treated as equal, offering same methods of discoverability
Development requires development kit ( 2 provided)
Developers in ID@Xbox have full access to the Live stack and support the exact same features as all other digital content on Xbox One - full support for multiplayer, Game DVR, Kinect, in-game transactions, updates, DLC, SmartGlass, etc. Bottom line: if a feature is supported on Xbox One, games in ID@Xbox can take advantage of it.
UPDATE : A few other takes on the announcement -
Dave Bost - Indie Game Development on Xbox retools with ID@Xbox
Gamasutra - Microsoft lifts veil on ID@Xbox - Xbox One's self-publishing program